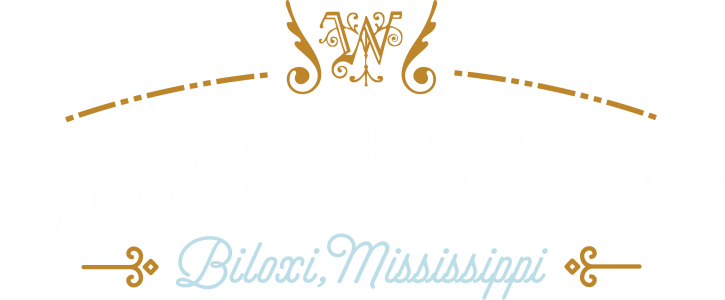 Hospitality at its Roots
---
In 2018 White Pillars was voted Best Restaurant, Best Happy Hour, Best Wedding Venue, and Best Chef on the Mississippi Gulf Coast and Best New Restaurant by Mississippi Magazine! Owner and Chef Austin Sumrall was also recently awarded as the winner or "Golden Chef" at the annual Chef's of the Coast competition, for the second year in a row! We source all of our ingredients from local farms and our menu changes almost everyday with what we get in fresh! You can enjoy Gulf fish, seafood, steak, rabbit, pork and fresh made pasta just to name a few!
Owners, Chef Austin Sumrall and his wife Tresse are proudly from Mississippi, therefore everything you see, touch, and taste will likely be from right here in their home state. From the serving dishes to the hand-crafted farm tables, every detail of your experience at White Pillars Restaurant has been thought through with quintessential southern hospitality in mind.
Please visit our menu pages which are updated daily. With seasonal favorites such as Eggplant Josephine, Gulf Seafood Tower, Korean BBQ Pork Belly, and many more exclusive dishes, your visits to our restaurant will always encounter new and exciting entrées and small plates. To ensure the best selection of menu items, we recommend making reservations via OpenTable, but Walk-ins are welcome!
Beach Casual Attire
Restaurant Hours
Wednesday – Saturday
Dine In & Take Out 
5:30pm – 9:00pm
Sunday Brunch
10:00am – 2:00pm
---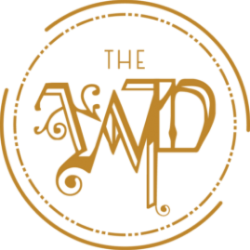 The 'WP' Lounge
---
The White Pillars houses a beautiful bar area, known as The WP Lounge. Showcasing the oldest known bar in Biloxi, the beautiful walnut fixture once adorned the Chicago Blackstone Hotel. Along with its elegant décor, The WP Lounge will serve seasonal craft cocktails and offer a menu of small bites to complement your experience. Our bar experience offers a daily happy hour from 4:30pm until 7:30pm with discounted well cocktails, draft beer, and wine.
Our bartenders have been trained by the best bartenders of this century. Every libation is crafted with care using fresh, local ingredients to include syrups and juices made in house. With an extensive wine list, bourbon selection, and hand-crafted specialty cocktails, The WP Lounge is an ideal setting to enjoy the best beverages on the Mississippi Gulf Coast.
Chef's Vision
---
"I want diners at White Pillars to feel like they are attending an exclusive event. My restaurant dream, in a nutshell, includes meaningful locally-sourced food, good company and an electric atmosphere. The White Pillars in Biloxi, Mississippi, gives us the opportunity to make that dream a reality. The building is remarkable. The history is palpable. And the seafood is literally across the street. The White Pillars will give us the chance to give back to Mississippi. We plan to use local artisans, artwork, produce, and purveyors. We will utilize farm-to-table and nose-to-tail practices. We want to create something that the Coast and Mississippians can be proud of."